About SSR
The Society of Skeletal Radiology (SSR) was founded in 1978, at about the same time that Musculoskeletal Imaging (then Skeletal Radiology) was being formed as a distinct specialty within Radiology. Skeletal Radiology fellowships were not being recruited or advertised, and academic Radiology programs did not typically include Skeletal sections or specialists within their organization. The SSR was created to address the issues of specialty recognition and representation, resident and fellowship training, research in musculoskeletal imaging and continuing education. Society membership remains limited to Musculoskeletal Radiologists and Fellows in order to insure dedication to these goals.
It is the continuing mission of the Society of Skeletal Radiology to encourage and support the development of expertise in the subspecialty of Musculoskeletal Radiology. The SSR's CME efforts provide continuing medical education for practicing musculoskeletal radiologists via an annual scientific meeting and online resources.  The society, through these and other means, including scholarships and awards, also supports research, teaching and the development of our organization and its membership. The SSR thoughtfully represents our specialty and our members through its socioeconomic, residency and fellowship, standards, wellness, and other essential committees.  The SSR is a cosponsor of the Journal of Skeletal Radiology, sponsor of the Musculoskeletal Radiology Fellowship Match, has formal liaisons with other international MSK societies and sends representation to the ACR, ARR and AIUM.
The Society of Skeletal Radiology is proud to represent Musculoskeletal Radiology in the United States and Canada and with our membership, is committed to the continual advancement of our science, our teaching and our service.
A Message From Our President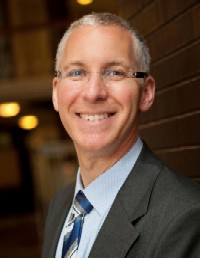 Dear Colleagues and Friends,
First, I hope that all of you and your families are safe and healthy during this difficult time.  While I have met many of you, I thought I would begin by telling you briefly about myself as a way of introduction. I have spent almost my entire professional career in Toronto, Canada. I trained in Medical Imaging at the University of Toronto, completed MSK fellowship training at the University of California San Diego, and then went back to Toronto to head up the MSK imaging division and serve in various leadership positions over my career to-date.  After over 20 years as a SSR member, it is my honor and privilege to serve as President of the Society, and I am thrilled to be the first Canadian President in our Society's early history.
As we look to the years ahead, I would like to express thanks to outgoing and new committee members, as well as heartfelt gratitude to Andy Sonin, who recently completed 10 years on the Society Executive Committee concluding with his term as past president.  Also, my gratitude goes to Laura Bancroft for her leadership of the SSR as president over the past 2 years - our executive committee will continue to benefit from Laura's expertise in her new role as past-president.  Finally, I am pleased to welcome David Rubin as our new Society Treasurer, Jon Jacobson as Secretary, and Donna Blankenbaker as our president-elect.
The last several months have been unlike anything most of us have experienced in our lifetimes. Each of us have been affected by the COVID-19 pandemic in one way or another.  The SSR is no different and the pandemic forced us to make the difficult decision to cancel our in-person 2020 annual meeting planned for Huntington Beach, California.   Despite the cancellation, it is a testament to the talents and creativity of both our members and management team that we were able to rapidly transform significant components of our 2020 annual meeting into highly successful virtual online program offerings, including SAM session presentations on complex knee injuries, seed-grant and white-paper project presentations, e-exhibit posters, and webinar sessions on health and wellness and artificial intelligence.  Each of these online sessions and associated CME educational credits are free to access for all SSR members.  I would encourage each of you to take advantage of these high-quality online educational materials, as well as other CME accredited offerings from prior years' annual meetings, available to all our members through the SSR website.
I am pleased to relay that the Society was able to successfully mitigate financial risks related to cancellation of the in-person 2020 meeting, and our collective energies have successfully transitioned to creative planning for an innovative and unique meeting program for 2021 in Savannah, Georgia.   The executive committee has decided to proceed with plans incorporating accepted 2020 meeting podium abstracts, in addition to new submissions, for the 2021 annual program.  We are truly looking forward to an exciting and enhanced scientific program when meeting together again in Savannah.
In closing, I am sincerely honored to serve as President of the SSR and am enthusiastically looking forward to enabling accomplishments for the Society and its membership for the years ahead.   As always, I would like to encourage you to please reach out to me or the executive committee with your input, ideas or concerns.  Let us know how we can further improve our operations to benefit the Society's vision and mission.  Hope to see everyone in-person once we can gather as a society again.

Sincerely,
Larry
Mission Statement
The Society of Skeletal Radiology (SSR) is dedicated to the goal of encouraging and supporting the development of expertise in the subspecialty of musculoskeletal radiology. The Society of Skeletal Radiology's CME efforts shall be to provide continuing medical education for practicing musculoskeletal radiologists via an annual scientific meeting.
The goals of this annual meeting are to encourage research activity and dissemination, stimulate collaboration among members, and refine subspecialty expertise.
Peer-reviewed papers will be given by society members covering such musculoskeletal topics as tumors, arthritis, sports medicine/trauma, metabolic/endocrine disease, diseases of the spine, imaging techniques and procedures, resident/fellow education, and socioeconomic issues.
Completed research, preliminary work, or germinal ideas can be given a forum, with discussion encouraged.
Based on needs assessment, special topics panel discussions will be developed and presented.
2021-2022 Officers
| | |
| --- | --- |
| President: | Lawrence M. White, MD |
| President-Elect: | Donna Blankenbaker, MD |
| Secretary: | Jon Jacobson, MD |
| Treasurer: | David Rubin, MD |
| Immediate Past President: | Laura W. Bancroft, MD, FACR |
| Executive Director: | Sue O'Sullivan |