About SSR
The Society of Skeletal Radiology (SSR) was founded in 1978, at about the same time that Musculoskeletal Imaging (then Skeletal Radiology) was being formed as a distinct specialty within Radiology. Skeletal Radiology fellowships were not being recruited or advertised, and academic Radiology programs did not typically include Skeletal sections or specialists within their organization. The SSR was created to address the issues of specialty recognition and representation, resident and fellowship training, research in musculoskeletal imaging and continuing education. Society membership remains limited to Musculoskeletal Radiologists and Fellows in order to insure dedication to these goals.
It is the continuing mission of the Society of Skeletal Radiology to encourage and support the development of expertise in the subspecialty of Musculoskeletal Radiology. The SSR's CME efforts provide continuing medical education for practicing musculoskeletal radiologists via an annual scientific meeting and online resources.  The society, through these and other means, including scholarships and awards, also supports research, teaching and the development of our organization and its membership. The SSR thoughtfully represents our specialty and our members through its socioeconomic, residency and fellowship, standards, wellness, and other essential committees.  The SSR is a cosponsor of the Journal of Skeletal Radiology, sponsor of the Musculoskeletal Radiology Fellowship Match, has formal liaisons with other international MSK societies and sends representation to the ACR, ARR and AIUM.
The Society of Skeletal Radiology is proud to represent Musculoskeletal Radiology in the United States and Canada and with our membership, is committed to the continual advancement of our science, our teaching and our service.
A Message From Our President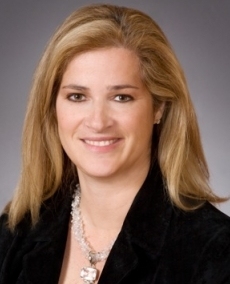 Dear Colleagues and SSR 2020 Attendees,
After much thought and careful consideration, we regrettably announce that the upcoming SSR meeting will be canceled. Due to the outbreak of coronavirus (COVID-19), our Society faces a situation unprecedented in the history of the SSR. As a result of travel bans that were issued on domestic and international travel, many speakers and attendees are no longer able to participate in the meeting. This has led to cancellations for scientific presentations, poster presenters and the availability of ultrasound machines for the ultrasound course. In addition, California is under a state of emergency due to the imminent threat of COVID-19 infection spread.   Based on the ongoing situation, the SSR leadership is left with no alternative but to cancel the meeting in Huntington Beach, California. This decision was necessary and responsible currently due to the rapidly changing circumstances and unknown nature of this virus. The decision also being predicated on a concern for the health and safety of all attendees, speakers and hotel staff.
We know that this is a big disappointment as our meetings are filled with excellent speakers, scientific exchange of knowledge, mentorship, and interaction among our attendees.
We will be refunding registrations at 100%. Please realize that these refunds could take up to three weeks to completely process.
We know there will be many questions in the coming days, and we ask for your understanding and patience as we work toward the best possible solution for our meeting attendees and the Society Members. At this point, email is still the best means of contacting the SSR Staff at admin@skeletalrad.org.
Our Society looks forward to seeing you at future meetings and working together to advance the science of musculoskeletal radiology! Thank you again for your commitment and support of the SSR.
Sincerely,
Laura Bancroft, MD, FACR - SSR President
Larry White, MD - SSR President Elect
Donna Blankenbaker, MD, FACR - SSR Secretary
Jon Jacobson, MD - SSR Treasurer
Andy Sonin, MD, FACR – SSR Past President
Sue O'Sullivan - SSR Executive Director
Mission Statement
The Society of Skeletal Radiology (SSR) is dedicated to the goal of encouraging and supporting the development of expertise in the subspecialty of musculoskeletal radiology. The Society of Skeletal Radiology's CME efforts shall be to provide continuing medical education for practicing musculoskeletal radiologists via an annual scientific meeting.
The goals of this annual meeting are to encourage research activity and dissemination, stimulate collaboration among members, and refine subspecialty expertise.
Peer-reviewed papers will be given by society members covering such musculoskeletal topics as tumors, arthritis, sports medicine/trauma, metabolic/endocrine disease, diseases of the spine, imaging techniques and procedures, resident/fellow education, and socioeconomic issues.
Completed research, preliminary work, or germinal ideas can be given a forum, with discussion encouraged.
Based on needs assessment, special topics panel discussions will be developed and presented.
2018-2020 Officers
| | |
| --- | --- |
| President: | Laura W. Bancroft, MD, FACR |
| President-Elect: | Lawrence M. White, MD |
| Secretary: | Donna Blankenbaker, MD |
| Treasurer: | Jon Jacobson, MD |
| Immediate Past President: | Andrew Sonin, MD, FACR |
| Executive Director: | Sue O'Sullivan |