Dear SSR Friends and Colleagues,
I hope this message finds you happy, healthy and ready to celebrate the Holiday Season. 
As I get ready to ring in the New Year, I like to reflect on what I am grateful for in the past year. The list is long. Professionally, I am grateful for the opportunity to serve the members of the SSR and for the work of the committee members. There have been many recent accomplishments since the Spring annual meeting in California. Our committee members have continued to roll up their sleeves and dig into the hard work that is needed to keep our society relevant and of great value to our members.
Here are some initiatives and successes I would like to highlight:
Mentorship Working Group
SSR Mentorship Initiative has moved forward with the commitment to license a radiologist developed, interactive tool that will provide real time engagement opportunities surrounding various forms of mentorship.
The working group, led by Soterios Gyftopoulos, sent out a survey to all members this past week to better guide the direction of the initiative and ensure its success. Please take a moment to answer this quick 10 question survey so we design something truly valuable for our Society. The link to this survey can also be found below.
Strategic Planning Committee
Strategic Plan Initiative, led by Hailey Allen and Felix Gonzalez, will distribute a survey to the membership in early January. This survey will query what the membership finds most valuable within the SSR and identify gaps, needs and opportunities for improvement. Please fill out the survey and let your voice be heard.
Strategic Advancement Committee
This new ad hoc group is focused on community outreach targeting high school students, college students and medical students to develop a pipeline of future radiologists. The program is co-chaired by Kevin McGill and Jade Anderson. We are looking to get more people involved—if you are interested or know a member who might be, please let us know.
Fellowship Match Success
Despite some challenges with the shortage of Fellows, the MSK Match has again exceeded the mandatory percentage of program participation to complete our 4th successful year of the MSK match program.
Resident Scholars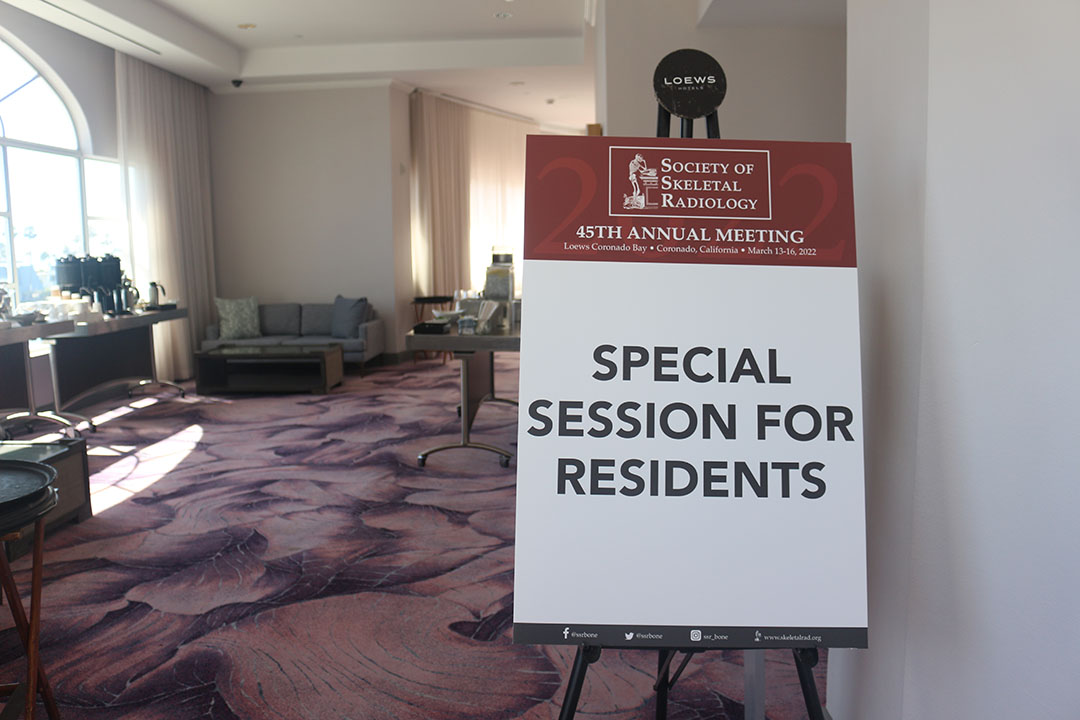 The REFC has selected the latest group of Resident Scholars to participate at the upcoming annual meeting. The Society will again be hosting a special Resident Scientific Session to allow our trainees an opportunity to present, share and learn from each other. The SSR is committed to continuing our efforts to provide educational opportunities for residents and encouragement to move into MSK Fellowship programs.

2023 Annual Meeting
Join Us in Savannah!  March 12-15th, 2023. REGISTRATION IS OPEN! We have an excellent program in store for you that has been organized by Jon Jacobson. Visit the website for the complete program.
In closing, I wish a healthy and prosperous New Year to you all. I hope it is filled with professional success and personal well-being. 
Warmest regards,
Donna 
Donna Blankenbaker
SSR President